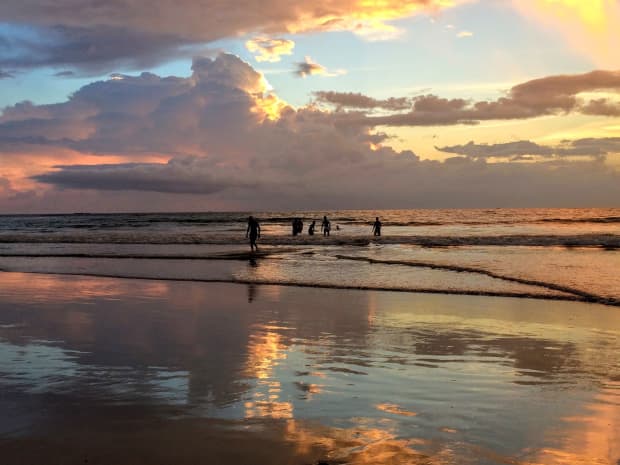 Pete Bowen landed in Thailand in 2009 with a suitcase and a guitar, looking for a spot to retire.
He knew no one in the country. Nearly 12 years later, he says his life in a beach town on the western side of Thailand's Phuket Island is "living in paradise."
Bowen, now 70 years old, admits his decision to sell his house and all his belongings in just three months, after being laid off from his job in the Bay Area in 2009, was somewhat impulsive. "My adult children had left, and I wasn't in a relationship," he says.
He also figured his job prospects weren't very good, so there was no reason to stay in the U.S. "I decided to throw the dice."He'd been to Thailand before and knew he wanted to live by the beach, not in a big city like Bangkok. But even as he headed to Phuket, he kept his options open. Would Cambodia work? What about Vietnam?
The Philippines? Malaysia? He visited other spots, he says, but he kept coming back to Thailand. People were friendlier — he keeps mentioning the smiles he'd get — and he appreciated the country's "live and let live" attitude." And of course there's the weather — temperatures in the 80s in February, T-shirts and shorts every day.
It took six months to decide that Kamala Beach, a two-traffic-light town, was the right spot."Once here, living at the beach, I got to know people fairly quickly," said Bowen, who wrote a book about retiring in Thailand early in his Phuket life and now posts videos. "That's what kept me coming back. And it was fun. Just fun."
Source: I retired to a beach town in Thailand and am 'living in paradise' on $2,500 a month – MarketWatch